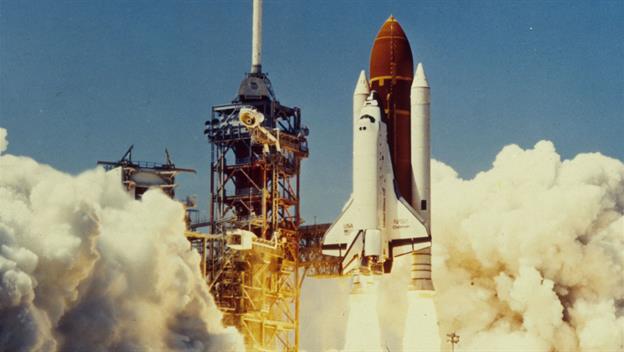 Most people are good people, but they can do better, and most people already know what to do to improve their lives. But the question is why aren't they doing it?
What is missing is the spark-motivation. The most powerful motivation comes from within our belief system. To move into action, we need to believe in what we do and accept responsibility for our life. When we accept responsibility for our behavior and actions, our attitudes toward life becomes positive. We become more productive, both personally and professionally. Our relationships improve both at home and at work. Life becomes more meaningful and fulfilling. Motivation is powerful. It can persuade, convince and propel you into action. It is a force that can literally change your life. Here are some of the best Motivational Quotes to get you up and get you moving.
1 Motivation is what gets you
started.
Habit is what keeps
you going.
~Jim Ryan
2 You don't have to be great to start,
~Zig Zagler
3 Even if you fall on your face you're
~Victor Kiam
4 Good things come to those who wait,
but only those things left by
those who hustle.
~Abraham Lincoln
5 It's always too early to quit.
~Normal Vincent Peale
6 Leap, and the net will appear.
~John Burroughs
7 Go for it now. The future is
~Wayne Dyer
8 One finds limits by pushing them.
~Herbert Simon
9 Don't wait to strike till the iron is hot;
but make it hot by striking.
~William Butler
10 The wise does at once what the
~Baltasar Gracian
11 Do not watch the clock. Do what it
~Sam Levenson
12 Step by step and thing is done.
~Charles Atlas
13 I've failed over and over and over again.
And that is why I succeed.
~Michael Jordan
14 The secret of getting ahead is
~Mark Twain
15 Always do your best. What you
plant
now,
you will harvest later.
~Og Mandino
16 If you can dream it, you can do it.
~Walt Disney
17 Either you run the day or
~Jim Rohn
18 Act as it what you do makes
~William James
19 Don't raise your voice, improve
~Anonymous
20 What seems to us as bitter trials are
often blessing in disguise.
~Oscar Wilde
21 The distance between insanity and
genius
is measured only by success.
~Bruce Feirstein
22 When you stop chasing the wrong things
you give the right things a chance
~Lolly Daskal
23 If you can't explain it simply,
~Albert Einstein
24 Do one thing every day
~Anonymous
25 Knowledge is being aware of what
you can do.
Wisdom is knowing
~Anonymous
26 The ones who are crazy enough to think
they can change the world,
~Anonymous
27 No one can make you feel inferior
~Eleanos Roosevelt
28 A successful man is one who can lay a
firm foundation with the bricks others
~David Brinkley
29 I have not failed. I've just found
10,000 ways that won't work.
~Thomos A. Wdison
30 Great minds discuss ideas;
average minds discuss events;
small minds discuss people.
~Eleanor Roosevelt
31 Try not to become a person of success,
but rather try to become a
~Albert Einstein
32 Opportunities don't happen,
~Chris Grosser
33 If you do what you always did,
~Anonymous
34 Good things come to people who wait,
but better things come to those
~Anonymous
35 All our dreams can come true if
~Walt Disney
36 Trust because you are willing to
accept
the
risk,
not because it's
~Anonymous
37 If you are not willing to risk the usual
~Jim Rohn
38 To live a creative life, we must lose
~Anonymous
39 Things work out best for those who
~John Wooden
40 If you want to achieve greatness
stop asking for permission.
~Anonymous
41 There has never been a meaningful
life built on easy street.
~John Paul Warren
42 The here and now is all we have,
and if we play it right it's
~Ann Richards
~Oprah Winfrey
44 Times will change for the better
~Maxwell Maltz
45 It is never too late to be what
~George Eliot
46 Not all dreamers are winners,
but all winners are dreamers.
~Mark Gorman
47 There are no traffic jams along
~Roger Staubach
48 First you say to yourself what you
would be;
and then do what
~Epictetus
49 A person who never made a mistake
never tried anything new.
~Alber Einstein
50 At the end of the day, let there be
no excuses,
no explanations,
~Steve Maraboli
51 One of the most common causes of
failure is the habit of quitting when one is
overtaken by temporary defeat.
~Napoleon Hill
52 Success is not final, failure is not fatal,
it is the courage to continue that counts.
~Winston Churchill
53 Sometimes being pushed
to the wall
gives you the momentum
necessary
to get
over it.
~Peter de jager
54 Even if you are on the
right track, you'll get run over
if you just sit there.
~Will Rogers
55 If you cannot do great things,
do small things in a great way.
~Napoleon Hill
56 Ships in harbor are safe,
but that's not what ships
are
built for.
~John Shed
57 You have to take risks, we will only
understand the miracle of life fully when we
allow the unexpected to happen.
~Paulo Coelho
58 I have not failed,
I have just found
10,000 ways that won't work.
~Thomas Alva Edison
59 Everybody is a genius. But if
you
judge a fish by its ability to climb a
tree,
it will live its whole life
believing
that it is stupid.
~Albert Einstein
60 The greatest accomplishment is
not in never falling but in rising
again
after you fall.
~Vince Lombardi
61 If your ship doesn't come in.
Swim out to it.
~Jonathan Winters
62 The only way to do great work is
to love
what you do. If you haven't found
it yet, keep looking. Don't settle.
As with all
matters
of
the heart, you'll know
when you find it.
~Steve Jobs
63 I can accept failure, everyone fails
at
something. But I can't accept
not trying again.
~Michael Jordan
64 Don't waste your time with
explanations.
People only hear
what
they want to hear.
~Paulo Coelho
65 Don't get discouraged: it is
often
the last key in the bunch
that opens the lock.
66 Ability may get you to the top,
but it takes character to
keep you there.
~John Wooden
67 He chooses the beginning of a road,
also chooses its outcome.
~Zig Ziglar
68 Everything has beauty,
but not everyone
can see.
~Confucius
69 When one door of happiness closes,
another opens, but often we look so long at
the closed door that we do not see the
one that has been opened for us.
~Helen Keller
70 Start where you are.
Use what
you have.
Do what you can.
~Arthur Asha
71 If opportunity doesn't knock
build a door.
~Milton Berle
72 When you want to succeed
as bad as you want to breath,
Then you'll be successful.
~Eric Thomas
73 Move out of your comfort zone
you can only grow if you are willing to
feel awkward and uncomfortable
when you try something new.
~Brian Tracy
74 The one who follows the crowd
will usually get no further than the crowd.
The one who walks alone, is likely
to find
himself in places no one is ever been.
~Albert Einstein
75 It always seems impossible
until it's done.
~Nelson Mandela
76 A smooth sea never made
a skillful sailor.
77 I will always choose a lazy person
to do a difficult job. Because, he will find
an easy way to do it.
~Bill Gates
78 The most profitable decision
in your life will be the most
challenging.
~John Di Lemme
79 Whatever the mind of man
can
conceive and believe,
it can achieve.
~Napoleon Hill
80 Two roads diverged on a wood,
and I took the one less traveled by, and
that has made all the difference.
~Robert Frost
81 I've missed more than 9000 shots in
my career. I've lost almost 300 games. 26 times
I've been trusted to the game winning shot
and missed. I've failed over and over
and over again in my life. And that
is why I succeed.
~Michael Jordan
82 The most difficult thing is the decision
to act, the rest is merely tenacity.
~Emilia Earhart
83 Definiteness of purpose is the starting
point of all achievement.
~W. Clement Store
84 Life is what happens to you while
you're busy making other plans.
~John Lennon
85 We become what we
think about.
~Earl Nightingale
86 Life is 10% what happens to me
and 90% of how I react to it.
~Charles Swindoll
87 The best time to plant a tree was
20 years ago. The second best time is now.
~Chinese Proverb
88 The two most important days in your
life are the day you are born and
the day
you find out why.
~Mark Twain
89 People often say that motivation doesn't
last. Well, neither does bathing. That's why
we recommend it daily.
~Zig Ziglar
90 There is only one way to avoid
criticism: do nothing, say nothing,
and be nothing.
~Aristotle
91 Ask and it will be gives to you;
search, and you will find; knock and the
door
will be opened for you.
~Jesus
92 Go confidently in the direction of your
dreams. Live the life you have imagined.
~Henry David Thoreau
93 Everything you've ever wanted
is
on the other side of fear.
~George Add-air
94 Start where you are.
Use what you have.
Do what you can.
~Arthur Ashe
95 Every child is an artist. The problem
is how to remain an artist
once he grows up.
~Pablo Picasso
96 You can never cross the ocean
until you have the courage
to
lose sight of the shore.
~Christopher Columbus
97 Whether you think you can or you
think, you can't, you're right.
~Henry Ford
98 Your time is limited, so don't waste
it living someone else's life.
~Steve Jobs
99 Winning isn't everything, but
wanting to win is.
~Vince Lombardi
100 I've learned that people will forget
what you said, people will forget what you
did, but people never forget how
you
made then feel.
~Maya Angelou